Your support in a startup and corporate innovation
Take the innovation management capabilities in your company to the next level
Go straight to my offer for:
My name is Hubert Dyba, PhD
I am an innovation designer, business consultant and academic teacher.
Over years I've gained a diversified experience in many roles – innovation consultant, trainer, expert, team leader and executive manager. I work with startups, mature companies, public bodies. I can run an open workshop for wide audience, as well as closed, tailor-made workshops for clients. My expertise covers both ends of innovation management spectrum – from managing single innovation project (with Design Thinking, Lean Startup and Product Discovery methods) to managing innovation at a systemic level in a company (with innovation managememt standards, e.g. ISO 56002 Innovation Management).
During course of my professional career I've started and completed a PhD studies with dissertation on startups' business models. I have also graduated an innovation management course at Stanford Univerisity, as participant of Top 500 Innovators programme. For constant development I'm a member of The International Society for Professional Innovation Management.
I can help you
when you're...
..and you want to develop your product/service by: 
…or you want to develop an innovation culture in your organisation by:
I can help you
when you're...
an executive in a mature organisation...
…and you want to enhance innovation management capabilities by:
I can help you
when you're...
a manager at university or at business support organisation
…and you want to support your audience (student, clients) with:
Most of my projects in recent years came from returning clients or from recommendations. My strengths are:
My portfolio covers a "full stack" innovation development – from idea generation, through workshops and prototypes design, to working MVPs.
Hybrid course on entrepreneurship for students of Warsaw University
Instructional design
Design of hybrid course (online + onsite meetings) for students of Warsaw University and Warsaw Medical University. Course covers initial stages of entrepreneurial process, from idea definition, through business model development, to validation and pitching.
New intranet for multinational project
Digital product
Project covered research on secondary data, gathering primary data through workshops, designing new functionalities, prototyping and testing new solutions with users. Further stages covered backlog consultations from user perspective, creating manuals and info webinars for users.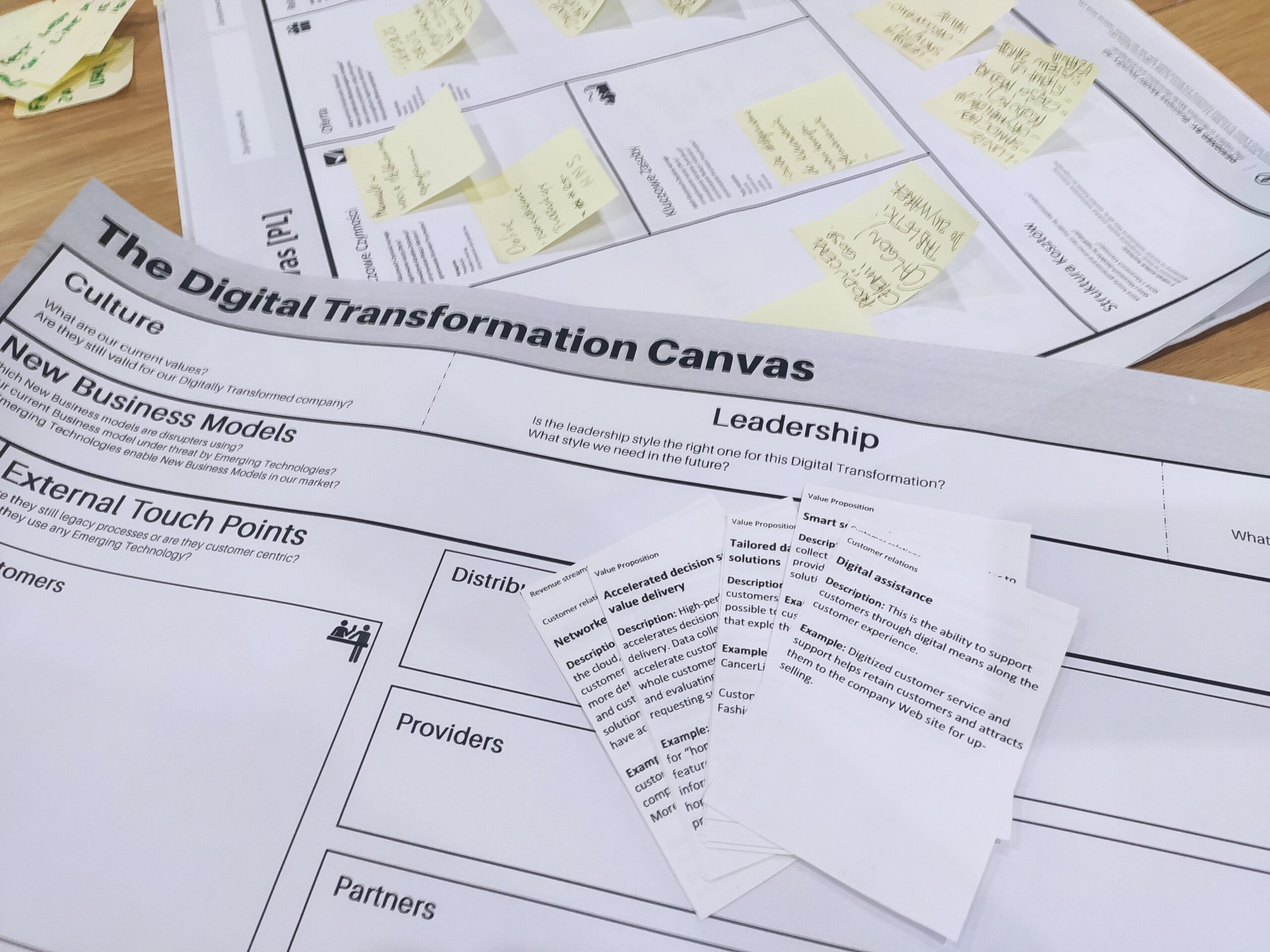 Training on business model digitalization for Enterprise Europe Network advisors
Train the trainer workshop
Two Polish EEN consortia were trained on custom made framework for delivering advisory service on business model digitalization, accompanied by tools: canvas and pattern cards.
Designing innovation funnel
Innovation management
Project aimed in structuring innovation management process in a dynamically growing technology startup. In a series of workshops identified sources of ideas, ways of capturing them, assessment criteria, incentive system and relevant documentation for the board.
We are working for several years with Hubert and looking forward to continue our cooperation in the future.. Hubert is highly skilled HCD consultant, with a strong ability to lead, organise and motivate team towards delivering high quality output.
Hubert has an impressive knowledge and years of experience as a co-creator, tutor and project manager contributing to Samsung LABO courses for students. A real pleasure working with this expert.
I always enjoy working with Hubert, because I know that he'll be 100% committed and will look for solutions best suited to my organization and its current situation. He's also a great empathetic listener and a very effective leader.
Feel free to get in touch
For inquiries regarding my offer feel free to use this contact form.
You can also email me directly to hubert@innovationdoctor.eu